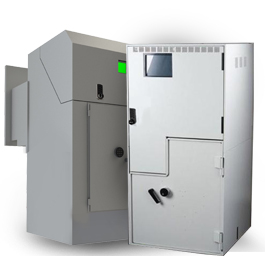 atm mini lock is a multi-vendor solution.
Fits to almost all ATM brands and models.
Field upgradable as a replacement with existing mechanical locks. Mount to existing lock hole.
Custom hooks or espagnolette mills are available. If not fits to your ATM, another get prepared for you.
Stand-alone working. No side effect to ATM working.
atm mini is the world's first NFC and OTC electronic lock for ATM Top box.
You can consider atm mini NFC & OTC lock at kiosks or any other self service terminals.
Any unattended terminal in the field can be armed with atm mini lock for secure and convenient access.

Like an ATM, any financial kiosk, gas pump payment modules are also subject to fraudulent attacks. All these terminals also deserve access control and central management.